Looking for self employment ideas to inspire you to start your business? Being the boss is the dream for many people. You make the decisions, create your work schedule, and run your own company.
It's a path many business owners take, and it can come with many perks, but when you're starting out, the problem is you don't know what kind of small business you want to run. That's where self employment ideas come in!
Choosing a business path and deciding what business to start can be challenging. We've put together a list of 13 different self employment ideas to inspire you to start your dream business.
Let's go!
13 Self Employment Ideas to Inspire You to Start Your Business
If you feel stuck and don't know what kind of small business to consider starting, these 13 business ideas might inspire you.
1. Blogging
Blogging is about writing and publishing articles on a website. Bloggers typically choose a niche or topic to focus on in their blog, like gardening, food and cooking, fitness, fashion, etc. You create blog posts to attract traffic to your website and cultivate an audience. Then, that blog traffic can be monetized in a variety of ways, which is how you make money:
Ads
Sponsored posts
Selling products and services
Affiliate marketing
Blogging is a great small business path for creatives to pursue.
This collection of blogger income reports shares multiple bloggers revealing earnings up to $90,000 per month.
In all, this is one of our favourite self employment ideas to start on the side. Then, when your blog takes off, taking it full-time could be a wise decision that pays off.
If this sounds interesting, read this article to start your blog today.
2. Podcasting
Podcasting is like independent radio. This is one of the best self employment ideas that's within reach for anyone.
Anybody can start a podcast and share their thoughts and opinions with the world. You can run the podcast as a solopreneur or bring on a co-host for your show.
Podcasters make money with:
Sponsorships
Affiliate marketing
Selling products and services
Many podcasters also start a blog, so they can have an online home for their podcast. The blog can earn extra money for podcasters through ads and the monetization methods shared above.
A podcast is a good business for someone who is a content creator at heart. You enjoy creating and sharing content with others, and you have patience and persistence. Podcasters are often bloggers and/or video creators or other creatives.
Podcasts can be used as a business tool, a marketing tool, and for other purposes.
This business can take some time to ramp up as you build your audience, so starting this as a side project is what many podcasters do.
Podcast advertising revenues reached over 1 billion dollars in 2021. Top-earning podcasts earn tens of millions per year, and the national average salary is around $73,000/year, according to ZipRecruiter.
3. Niche Websites
A niche site business is about running one or more websites as your business, like a network of blogs.
First, choose a website niche. Next, create your niche website, add articles, and monetize the website with ads, sponsored content, affiliate marketing, and selling products and services.
Then, you can run that website alone or go on to build more money-making sites.
Selling your websites in the future could also be a source of income. Did you know that a site earning $10,000 could sell for $350,000?
To start with niche site investing, Affiliate Lab teaches you the skills to rank, earn, and flip websites.
You can earn a lucrative salary in this space. Niche website builders and investors like small business owner Morten Storsgaard makes five figures per month with niche sites.
4. Social Media Manager
Social media managers manage a brand's social media presence across one or multiple social networks. This is a great business for someone who is social media savvy, enjoys working with others, and is well-organized.
You'll have tasks like:
Creating and curating content
Planning out and executing a content calendar
Analysing social media metrics
Responding to comments
Social media managers play a major role in brands' online presence and social growth. You can take on more or multiple clients and on average, earn around $51,000/year.
5. Virtual Assistant
A virtual assistant (VA) is an online personal assistant. In this self employed job, you'll work with one or more clients, helping them run their day-to-day activities like:
Scheduling appointments
Email and calendar management
Note-taking
Posting to social media
The tasks you'll do will vary, based on your client's needs. This is a great business to start for someone who wants to work from home, enjoys helping others, is detail-oriented, and is well-organized. VAs like Riya Jain make $8,000/month running their own virtual assistant business. It's not unusual to run a six-figure business as a VA.
This is a business you can start and hit the ground running. Securing one or more clients can be enough to earn a full-time income. Here are some of the best virtual assistant jobs and websites for beginners to check out.
6. Freelance Writer
The best self employment ideas to consider for people who like writing is freelance writing. Freelance writers make money writing content for clients.
Making the most money from freelance writing comes from niching down. So rather than doing any kind of writing project available, choosing a niche like technical writing or copywriting will help you earn more and strengthen your writing skills so you can master writing in that niche.
On average, freelance writers make $68,000/year.
These are some of the best freelance writing jobs for beginners to get you started.
7. Sell ebooks
Selling ebooks is a small business idea that can be an exciting and lucrative career path for business owners.
First, you have to consider your book's topic and audience. Then comes outlining and drafting your ebook. Proofreading and editing is next. Then, you'll need to do marketing and figure out what platform to sell the book on.
This guide shows you how to write an ebook in 4 steps.
Ebook authors average $72,000/year.
8. Amazon FBA
Amazon FBA (Fulfilment by Amazon) has created self employed jobs for millions of Amazon sellers. This program allows Amazon sellers to use Amazon's fulfilment centres to store their products. When sellers make a sale, Amazon picks, packages, and ships the order to the customer.
This is a streamlined way for Amazon sellers to handle fulfillment, outsourcing this task to Amazon. Amazon FBA helps Amazon sellers save time and save money on warehouse storage costs.
How does an Amazon FBA business work?
Once you join the Amazon FBA program, you'll source and ship your products to Amazon and set up your marketplace listings on the Amazon website.
You can start an Amazon FBA business with little money. Top FBA sellers like Clarence Cheang make as much as $17,000/month or more.
9. Coaching
Coaching is a service-based business you can do if you have expertise in business, accounting, operations, etc. Coaches work with businesses to help them be better.
For example, a business operations coach can help a company better its workforce culture, improve its operations to eliminate bottlenecks and improve processing speed.
There is also a career coach, life coach, executive coach, etc.
This is one of the lowest startup-cost self employment ideas on this list!
Business coaches earn around $75,000/year, on average.
10. Dropshipping
Dropshipping is an e-commerce fulfilment business model where an e-commerce store doesn't hold the inventory in stock. Instead, when the store sells the product to the customer, the inventory supplier directly ships the goods to the consumer.
The main advantage of dropshipping is the money savings. The store saves money because they don't have to bulk order inventory in advance, holding it in a warehouse until it sells. Stores only purchase inventory when a product is sold. Warehouse storage fees are eliminated, and investing in a large supply of products upfront is unnecessary.
Making a full-time income from dropshipping is possible. Many successful dropshipping stores exist today like Chad Brinkle's business which earns $4,000/month dropshipping car parts, or these two brothers who earn $30,000/month dropshipping.
11. Affiliate Marketing
Affiliate marketing is a digital marketing strategy where companies partner with affiliates to promote their products in exchange for commissions. This is a way to earn passive income as well.
For example, an affiliate can promote a blender for a home appliance company and earn $10 from each blender sale that results. Customers make a commission when they buy a blender with the affiliate's affiliate link.
Affiliate marketing can be a very lucrative business and self employed job. An affiliate marketer earns an average salary of nearly $180,000/year, according to ZipRecruiter.
You can promote products as an affiliate with blogging, email marketing, social media, and paid ads, among other strategies.
Niche site operator L.E. McArthur makes $60,000/month from affiliate marketing income from her niche sites.
12. Start a YouTube Channel
YouTube is a video-based platform where creators can share what they know in videos for the public to watch. You can use YouTube as a marketing channel for virtually any business, from your coaching business to blogging, freelancing, and more.
Becoming a YouTuber is a business idea that's cheap to start and can pay off in dividends in the future. It's relatively easy to do, too!
Starting a YouTube channel is free. You pick a niche, set up your YouTube channel, start filming videos, and publish it to the platform.
Tons of different YouTube channels exist:
How-to's and tutorial-based
Vlogging
Entertainment
Inspirational and motivational
YouTube will help you reach an audience through the videos you publish. You can monetize your channel and profit from YouTube with YouTube ads, sponsorships, affiliate marketing, and selling products and services.
This is a good business idea for creators to showcase their best skills and teach, inspire, and/or entertain an audience through video.
How much can YouTube businesses make?
According to this survey, $4,616/month in 2022. Top YouTubers like Eric Worral make $40,000/month.
13. E-commerce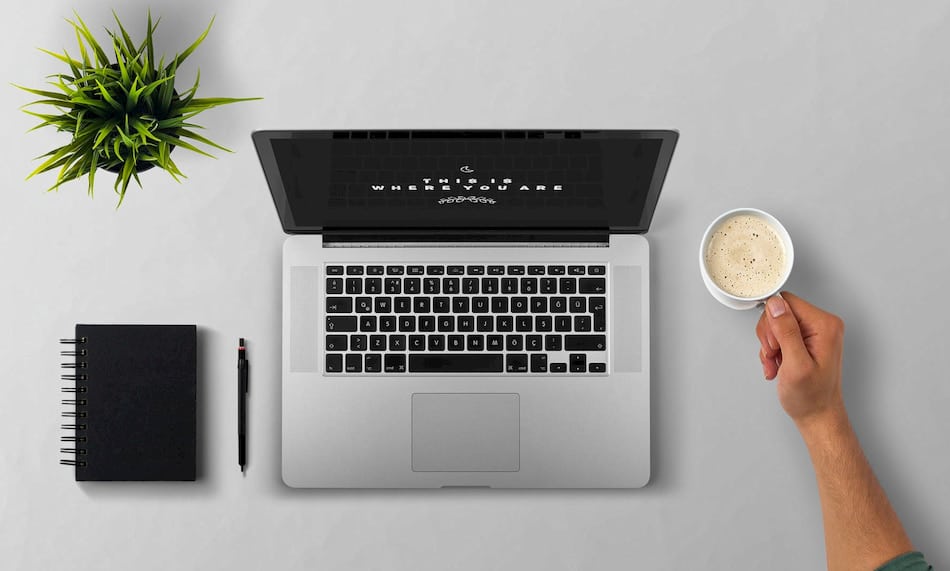 Running an e-commerce business is an at-home idea revolving around selling products in an online store, whether coffee mugs, t-shirts, toys, or baked goods.
First, you start by choosing a niche. What will you sell? Where will you source the product? Who is your audience? Next, after you source and stock your products, you can set up your online store using a platform like Shopify.
E-commerce can be one of the best businesses to start for $200 or less.
The sky's the limit on how much you can earn from e-commerce.
This inspiring story shares how successful business owner Steve Chou grew his e-commerce business and blog to 7 figures, working 20 hours a week.
What are the best self-employment ideas from home?
The best self employment ideas from home are businesses that can be run remotely, like blogging or social media management. Of the 13 self employment ideas shared in this list, all can be done from home. You would win with any one of these business ideas.
Bottom line on self employment ideas
There are so many self employment ideas to choose from. Which one do you pick? Review these business ideas and choose the path that aligns with your interests and goals. The biggest challenge I think people who want to start a business face is taking action.
Jenn Leach is an entrepreneur & content creator, educating millennials on how to achieve their financial dreams through smart money choices. Sharing tips and advice for wealth building and income growth through saving strategies, investing, entrepreneurship and side hustles. She blogs at Millennial Nextdoor and has reached thousands of readers and students looking to transform their money situation and take action in their finances.