By Lora Jones, Deirdre Finnerty & Maryam Ahmed
"Debt help" social media posts are aggressively targeting people in financial trouble. The posts claim to help end money worries but charities warn some companies are misleading people who are struggling.
Some who sign up to the products on offer, known as IVAs, could end up worse off, a BBC investigation has found.


Shauna was £17,000 in debt with car and furniture loans when a specific sort of social media post started to appear in her feed. As she scrolled online in the evenings while her three children were in bed, she was drawn to pictures of worried-looking women alongside claims of wiping away financial troubles.
It was autumn 2020, and Shauna, then 23, was on maternity leave from her job as a care worker in a supported living facility. Costs had started to mount when she was pregnant and the bills and reminder notices were clogging up the letterbox of her south Wales home.
"I saw no end to it," she says. "It was just building and building… I didn't know how to cope."
A company called Mums in Debt, she remembers, caught her eye on Facebook. It promised to write off up to 85% of debt. The more Shauna searched, the more it seemed like the perfect solution. One amount she could budget for. The belief she was taking control of her finances.
"I thought… 'this is something for mothers, struggling'", she explains. "That's what sold it to me".
She says she answered some questions from Mums in Debt on Facebook Messenger and a representative gave her a call. She was passed on to another company, which signed her up to an Individual Voluntary Arrangement – a court-approved debt solution in which debts are combined into a single monthly payment. The arrangement, she was told, would last for five years.
Shauna kept up with her agreed payments of £185 a month. But after a year, she realised her debts had barely budged.


An individual voluntary arrangement (IVA) is an agreement between a person in debt and their creditors
The person in debt agrees to make payments to an insolvency practitioner (IP) who is authorised to act on behalf of people in financial difficulty. The IP divides the repayments between the creditors, if they agree on the amount to be paid back. Interest on debts is frozen for the duration of the IVA and contact from creditors and bailiffs is stopped
IVAs appear on an individual's credit file and will affect their credit score. The repayment period usually lasts five to six years and at the end of the term, any debt not covered by payments already made is written off by the creditors
People taking out IVAs can sometimes pay thousands of pounds in frontloaded fees. If an IVA fails, an individual might have spent months or years paying fees and still be liable for the remainder of their debts


Set up in the 1980s as a way to help owners of small companies keep trading and deal with their debt, IVAs are a booming business. Almost 90,000 were registered in England and Wales in 2022, compared to about 50,000 in 2014, according to figures from the Insolvency Service.
Although they can be a welcome solution for people who want to protect their assets, like their homes, IVAs are unlikely to be suitable for people with low levels of debt, people without much disposable income, or people whose income solely comes from benefits.
"You can just search online, on Google for debt advice and the [sponsored] ads will typically be from IVA firms", explains its head of policy Morgan Wild.
"We're seeing worrying trends of companies making false claims about IVAs, and even posing as charities on social media… these tactics lure people into IVAs which they simply can't afford".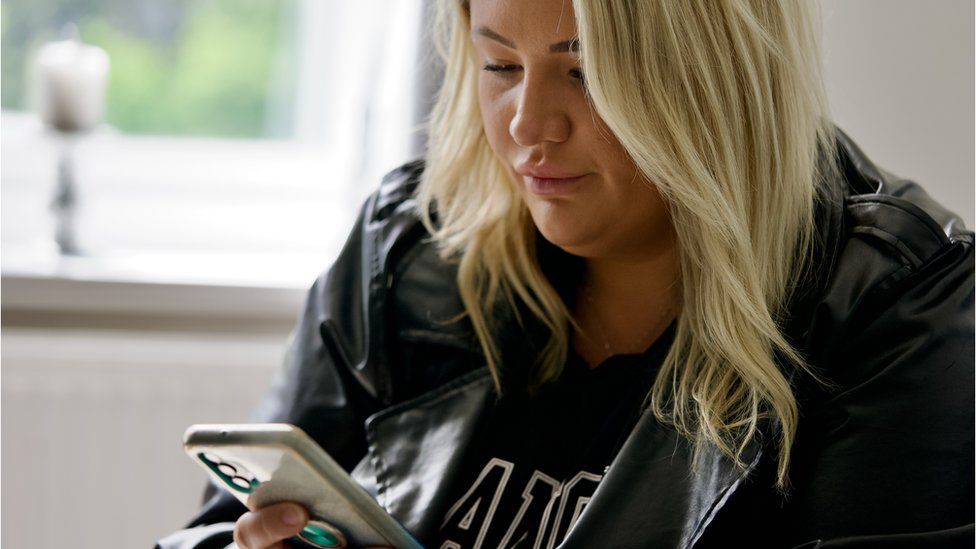 The BBC asked three independent debt advisers to review Shauna's case. They expressed concerns about the affordability of her IVA payments because it was set up when her outgoings were smaller because she was living with her mother.
Fourteen other people who said they had signed up to IVAs after seeing social media posts also told the BBC they were struggling with repayments.
Meta, which owns Facebook and Instagram, declined to comment when asked about social media adverts promoting IVAs on its platforms.
The BBC decided to investigate what was happening on TikTok. In June 2023, the BBC's data team searched TikTok for videos promoting IVAs, by typing in keywords like "debt help UK", "stop bailiffs" or "debt advice".
Most of the videos that appeared to break the rules did not mention the risks, terms and conditions or fees associated with taking out an IVA, while about a third overstated the speed or simplicity involved in setting one up.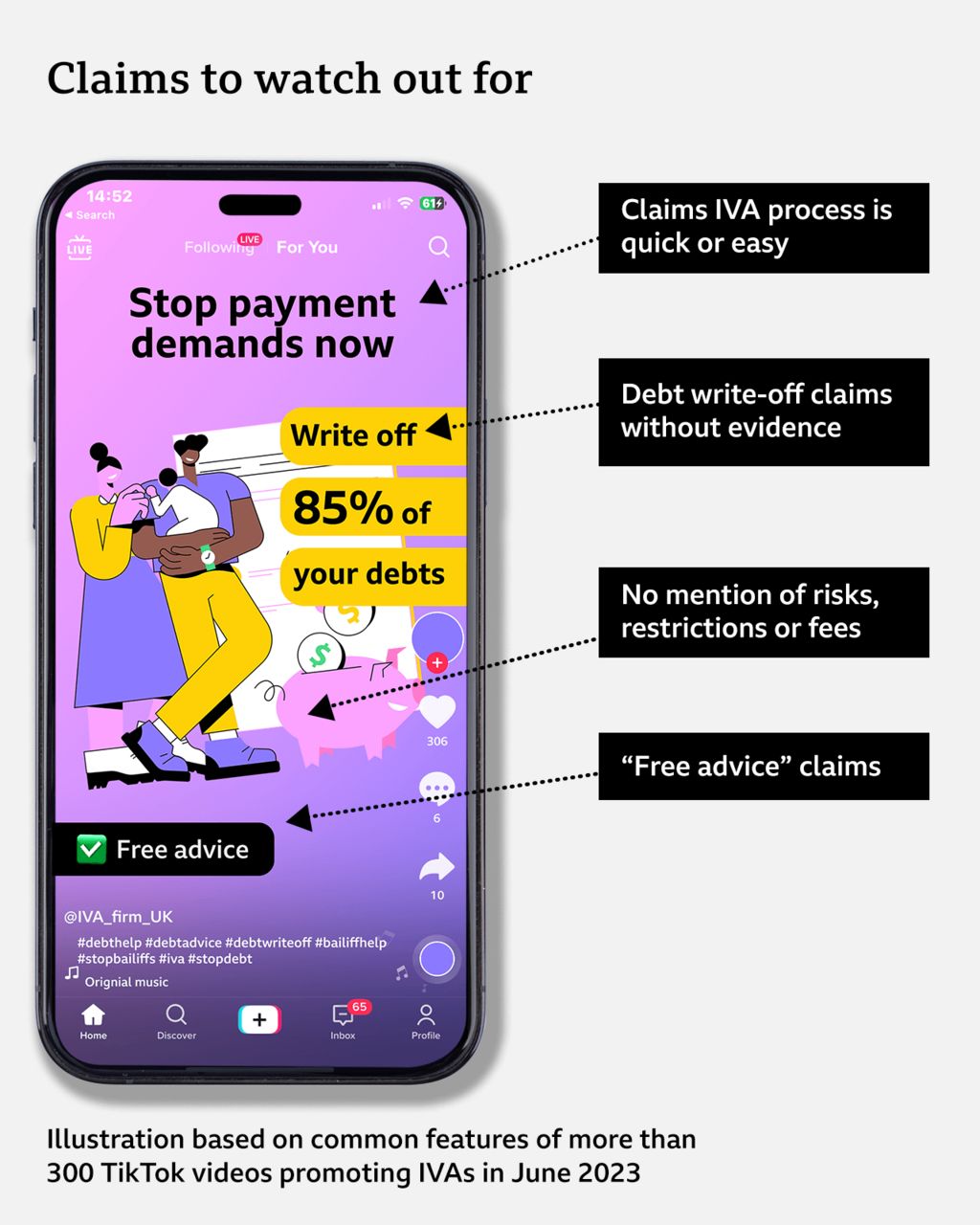 The ASA reviewed a sample of the videos. It said it had concerns about "irresponsible ads" and was "continuing to monitor and take action where they appear".
It said: "Advertisers need to be responsible. They shouldn't exploit consumers' fears or lack of experience, or trivialise the decision to use IVAs."
TikTok said it was "committed to working with the Advertising Standards Authority to ensure advertisers and creators comply with their guidelines". It added that adverts promoting debt consolidation and debt assistance programs, which IVAs fall under, "are not allowed on our platform and are removed".
As the cost of living crisis deepens, Panorama investigates the booming debt management industry and the companies signing up people for Individual Voluntary Arrangements.
Watch Debt Trap: Who's Cashing In? on BBC One at 20:00 on Monday 24 July (20:30 in Wales and Northern Ireland) and on BBC iPlayer afterwards (UK only)

After three years of repayments, Shauna now says she feels "manipulated" by the claims she saw on social media and says she would not have gone ahead with the IVA if she had known about other options.
A statement she shared with the BBC from 2021 showed that she had paid £1,537.99 of the £3,650 in fees that she owes, with just £360 knocked off her debt.
With prices rising, she says she has found it harder and harder to make ends meet and has had to use a foodbank for the first time.
"I couldn't afford [the food shop] because the IVA went out [of my account]," she says. "I just feel ashamed of myself."
The BBC wrote to Mums in Debt about Shauna's case but did not receive a response.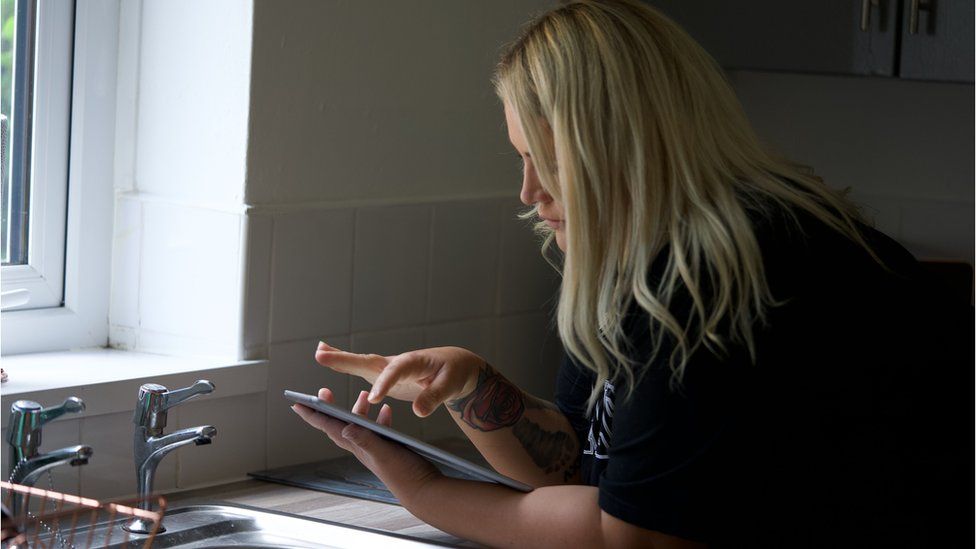 Experiences like Shauna's are familiar to Morgan Wild of Citizens Advice. He says cracking down on social media content is "much needed", but also calls for greater regulation of the IVA sector itself.
BBC Panorama called several companies in the IVA industry to see what happens when they are approached by potential customers. The team heard high pressure sales tactics being applied in some cases, with a reference to bailiff action if a potential client didn't go ahead.
It is a complex field to navigate. Two types of companies – lead generators and debt packagers – can pass on potential customers to companies which provide IVAs. But lead generators are not regulated by the UK's financial watchdog – the Financial Conduct Authority. They typically earn up to about £1,000 in fees for finding a customer who signs up to an IVA.
Separately, insolvency practitioners, who set up the IVAs and earn money in fees, are not overseen by a fully independent regulator, but are members of professional membership associations who oversee their work.
The patchwork of regulation could mean that people like Shauna are falling through the cracks.
The government agency the Insolvency Service acknowledged there are concerns about the use of IVAs, but said when used appropriately they are an "effective way for someone who is in financial difficulty to… pay their creditors". The FCA said it was doing everything within its remit to ensure firms "really are supporting borrowers in financial difficulty".
For now, Shauna is in touch with Citizens Advice and is considering her options – she could cancel the IVA and negotiate with her creditors directly, or see if she is eligible for another debt solution. Cancelling the IVA would mean she loses any money she has paid in fees so far.
She has always dreamed of owning her own home, with a bedroom for each of her three children but now feels the prospect is growing ever more distant.
"[I'm] living from pay check to pay check," she says. "I feel like I'm getting absolutely nowhere."
To anyone in a complicated financial situation, she urges them to think carefully before signing up to a debt solution.
"If you see an ad [online], do your research and find out exactly what you're getting yourself into."
What to do if you find yourself in debt
It is important to seek advice about financial difficulties before debts escalate. The earlier, the better.
If you think you cannot pay your debts or are finding dealing with them overwhelming, seek support straight away. You are not alone and there is help available. A trained debt adviser can talk you through the options available.
By Lora Jones, Deirdre Finnerty & Maryam Ahmed