By Skuirel
Trends come and go. The graphic design world is always evolving. Some design trends fade away for months, others stay for years. Today we'll spill the beans on which graphic design trends will generate buzz this year.
Whether you will follow the crowd or set up a new trend yourself – the choice is yours. Either way, it is vital to be up-to-date. We have taken the time to browse the web and find out which design trends will take the leading positions in 2018. We will also reveal some of the graphic design trends which should better stay in 2017.
Year 2018 is pretty much all about imagination off limits. The majority of our examples depict a combination between two or more trends, even though we have focused on each one separately. Hope it sounds promising, so let the show begin!
1. The 'Little Big Idea'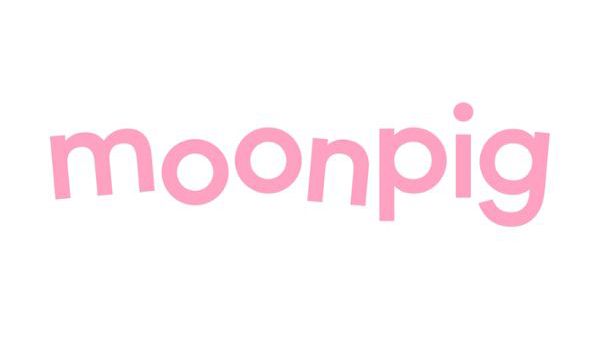 Moonpig's rebrand was about sweating the small stuff
"The design theme of 2017 was big impact, but paradoxically the best work achieved it by really sweating the small stuff," says Chris Moody, creative director at Wolff Olins. "The things I have found the most striking are the consommés – those jobs that focus on something singular and use it to create something with clarity, distinctiveness and beauty: the 'Little Big Idea'.
"2017 was about simple ideas, executed with intelligence and insight to create real, radical impact. W+K's work on the Dutch women's football team was a tiny logo tweak that managed to question heritage, patriarchy and even what a logo stands for. The Moonpig rebrand did more with the kerning of an 'o' than a thousand animated cartoon characters ever could.
"If 2018 is going to be as chaotic, channel-hopping and crazy as 2017 was, elegant logic will be the only way to cut through."
2. Braver colours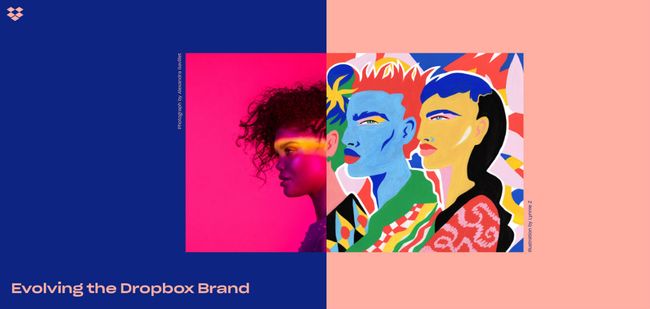 The Dropbox rebrand made strong use vibrant colour
"2017 has been a riot of colour, with graphic designers making big, bold choices," says Shaun Bowen, creative partner at B&B studio. "Perhaps in an effort to inspire positivity after a difficult year in 2016, we've seen an influx of bright colours, often with flat graphics and only one or two colours used at any one time," he adds.
"More and more brands are also using their core packaging hue as the backing colour in posters and supporting graphics.
Max Ottignon, co-founder at London branding agency Ragged Edge, tells a similar story. "We've noticed our clients getting braver," he says. "Fluoro colours and clashing tones have moved away from edgy startups into the mainstream. eBay's new identity has colour right at its heart, using it as a way to communicate both its breadth and inclusive personality."
Mireia Lopez, creative director at DARE, concurs. "We're seeing the use of vibrant colours in juxtaposition with bold imagery," she says. "This can be seen as a response to minimalism and material design, from using white spaces and clean layouts to unexpected colour combinations and distinct varied typographical styles – and is across all areas of branding as well as digital.
"The new Dropbox brand direction, for example, is doing this with its creative use of images, and corporate identities such as NatWest are shifting to a fresh and modern feel, using the potential of brighter colours to increase higher conversion rates. In my field, digital, this development is probably due the fact that sites can load faster and screens on phones are bigger, so it's easier to play with images."
"Using bright colours helps content stand out from meme-filled social media," notes Nathan Sandhu, founder and creative director of Jazzbones Creative.
Click HERE to read the remainder of the article
Sourced from